Our Finance Director answers some FAQ's about medical billing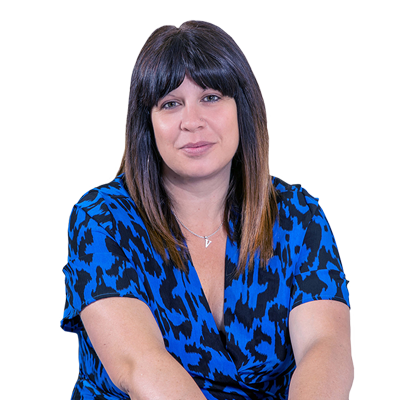 Let's hear from Designated Medical's Finance Director, Vicky Garbett as she answers our questions.
Q: What sets Designated Medical's billing service apart from others?
Our billing services are unique to Designated Medical in several ways. Our clients are only charged for paid invoices, providing cost-effectiveness and incentive for us to raise and settle invoices promptly. Payments are directly deposited into the consultant's bank account, eliminating any delays in accessing funds. My billing team focuses on delivering a high-quality patient experience, combining expertise in medical billing with a patient-centred approach. All our billing processes are designed and managed by chartered and licensed accountants, ensuring efficiency and transparency.
Q: What support does Designated Medical's medical billing service offer for private practices?
Our medical billing service aims to support private practices by allowing consultants to focus on patient care while ensuring an exceptional patient experience. My team delivers prompt and accurate invoicing with effective credit control to ensure timely payment for services rendered.
Q: How does Designated Medical's medical billing team ensure efficient billing and patient care?
With my experience working with medical finance clients, I have developed efficient systems and processes to ensure timely and accurate billing while maintaining a high level of patient care. My team works closely with both consultants and Medical PAs to raise invoices promptly for each patient, sending them to the appropriate insurance company or directly to the patient. We send weekly update reports to keep consultants informed of progress, allowing for financial control and peace of mind.
Q: How does Designated Medical provide transparency and financial control for private practices?
We provide weekly summary reports to our clients, offering details of all invoices raised, monies received, and the aged debt position. This allows our consultants to have complete financial control over their practice and enables them to address any problematic situations. By keeping clients informed and involving them in decision-making, we ensure transparency and collaboration in managing the financial aspects of the practice.
Q: What approach does Designated Medical take in establishing billing processes?
We focus on establishing solid processes that ensure accurate, fast, and transparent billing for private practices. We work closely with consultants to agree on these processes, which are then handled by my team. We utilise the best available systems, such as Practice Management Systems (PMS), to manage billing processes. Integration with PMS and financial systems like Xero provides visibility and reduces the need for manual communication. We also use Healthcode for insurance company billing, automating the process for efficiency.
Q: How does Designated Medical address aged debt and reconciliations?
My team focuses on clearing aged debt as quickly as possible, ensuring that consultants get paid for the work they have done. They also address any backlog of payments that have not been reconciled, updating patient records accurately. Our focus on processes prevents aged debt and backlogs from reoccurring, providing financial stability for your practice.
Q: What qualifications and certifications does Designated Medical's medical billing team possess?
I am a qualified and licensed Accountant accredited by AAT (Association of Accounting Technicians), as are the other team leaders. We design processes that simplify year-end accounting responsibilities and work with integrated financial systems like Xero. The team has expertise in GDPR compliance and security, and Designated Medical has achieved the Cyber Essentials certificate of assurance, demonstrating adherence to cyber security.
Vicky Garbett
Finance Director of Designated Medical
If you need any advice, please do contact the team at Designed Medical.
Back to top