Planning to leave the NHS?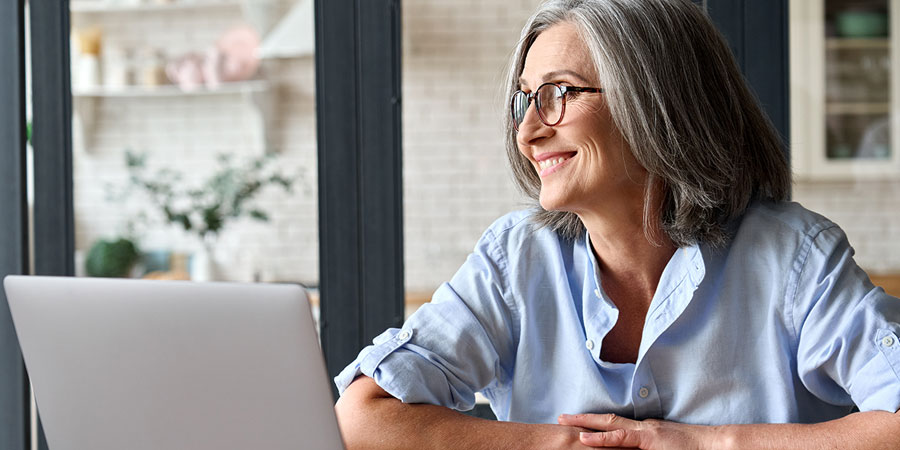 The last year has been a struggle for everyone in some respect, but for those working in the NHS the pressure of dealing with Covid has been immense.
We all vividly remember the battle to provide everyone in the NHS with adequate PPE, so they felt some level of protection, closely followed by harrowing images of faces battered and bruised by long periods of wearing that PPE. Those working in primary care had to adapt to deliver a Covid safe environment for patients and transform the provision of most services using technology to provide virtual consultations. As vaccines became available GP practices and hospitals have worked something close to a miracle to ensure they can be administered throughout the population rapidly.
This month we have seen a new campaign "If I die, it will be your fault," launched by the Institute of General Practice Management to call for an end to abuse from patients following their latest report which concludes that the majority of GP receptionists face unprecedented levels of abuse at work.
And now the same NHS staff face the challenge of dealing with long waiting lists of patients whose treatment has been delayed by Covid.
This month a report published by the BMA delivers a stark and worrying insight into how doctors are feeling right now, and the evidence is clear that many of them are unhappy and are considering leaving the NHS in the next year.
Doctors Consider leaving NHS due to stress and burnout
The BMA reports "Thousands of exhausted doctors in the UK have told the BMA they are considering leaving the NHS in the next year, as many continue to battle stress and burnout without adequate respite from the exhaustion caused by the demands of the pandemic. "
The BMA survey reports responses from over 4000 doctors and 31% of these respondents state they are more likely to take early retirement which has more than doubled since the survey was done 12 months ago. Half of the respondents said they are more likely to work fewer hours and 25% more likely to take a career break.
The survey also suggests a strong desire by many to continue to work, but in a different environment. 20% of respondents are more likely to leave the NHS for another career, with 17% considering working in another country and 14% more likely to work as a locum.
Desire of doctors to leave the NHS and the alternatives available
If doctors follow through on these desires to retire, work less hours or leave the NHS for another career, huge resource gaps will develop in the NHS. Of course, over time, the desire for some doctors to leave the NHS may decline, and the NHS pension may be an important factor, but for those who are considering alternative careers I wanted to investigate and share details of the support and the organisations available that can offer a route to an alternative career path.
Before considering the options, it is also helpful to understand the reasons why there is a desire to leave the NHS as this gives useful insight into the objectives of doctors when seeking alternative careers.
We often assume, when it comes to career choice, that money is the greatest motivator for most individuals, but the BMA survey showed that pay was quoted as the main reason for leaving the NHS by 29% of the respondents, whilst workload and personal wellbeing drew a much higher response. 44% of respondents looking to leave the NHS said that workload was a factor and 43% highlighted their own personal wellbeing. So in looking for alternative careers, opportunities that offer a more manageable workload and a better work life balance will be hugely appealing.
Of course finances will be a significant factor for many and a great place to look for helpful information is Medics Money.
Empowering medical professionals to make better financial decisions
Medics money was founded by Dr Tommy Perkins and Dr Ed Cantelo to help doctors' dentists and other professionals make better financial decisions. Of particular note Ed is a GP Trainee and also a chartered accountant and tax advisor with nine years' experience at PWC.
On their website you will find a wealth of resources in the form of articles and eBooks, but their most valuable offering is their series of podcasts in which they cover a huge range of topics of relevance to the profession. Their latest episode "Episode 44 The NHS pensions trap with salary sacrifice" would be a good listen as would "Episode 25 – Using a limited company to save tax and invest to retire early".
One obvious option for doctors looking for a career outside the NHS is of course private practice, and with a greater desire for improved well being and a more manageable workload this is most definitely an option that may appeal to many.
Private Practice Pro
The aim of Private Practice Pro is to help doctors launch, run and grow their own private medical practice, founded by Mr Giles Davies, Consultant Oncoplastic Breast Surgeon and Tom Davies who is a lawyer and former chief investment officer of Seedrs. Private Practice Pro offers a video-based course for doctors looking to set up in private practice with Giles acting as medical coach and Tom as business coach.
The course is made up of over 55 on demand videos complemented by 30 templates and guides and, for interested doctors, Private Practice Pro regularly run webinars and small group workshops.
Doctorpreneurs
For the more entrepreneurial doctors, Doctorpreneurs is a global community of doctors, medical students and other interested individuals focusing on healthcare innovation and entrepreneurship.
In their most recent newsletter they include an inspiring interview with the CEO and founder of Tympa Health which is a london based start up that has created the world's first, all in one, hearing health assessment system. They also include details of job opportunities across a wide range of sectors. A good place to start to understand the type of job opportunities that are currently available and it's an exciting discovery!
It is free to join, and you simply sign up on their website.
Medic Footprints
My final suggestion is Medic Footprints who provide "The world's biggest gateway to alternative careers for doctors".
This is again an organisation led by doctors, providing a wealth of information on their website regarding changing career and connecting doctors with career coaches who can help manage the process. Their job board presents a number of exciting opportunities including some overseas roles that will appeal to those doctors interested in working outside the UK. You can join their community for free on their website or upgrade to their premium package for access to their series of webinars and a free CV review.
In my search for supportive organisations for doctors when looking for a career change, I also discovered that the NHS provides further information on their website. Back in 2017 NHS England published a paper offering guidance for doctors looking to leave the NHS which included a selection of organisations including Medic Footprints.
In an ideal world we would all like doctors to enjoy their career within the NHS and to want to stay, but right now it seems the best approach may be to ensure that the wealth of talent is not lost and is engaged in other rewarding healthcare careers that ultimately benefit the UK population now and in the future.
In my role as MD of Designated Medical I work with many doctors pursuing either a full or part time career in private practice and I would be very happy to help anyone who would like to know more about getting started.
Back to top