Is your private practice 'all systems go'?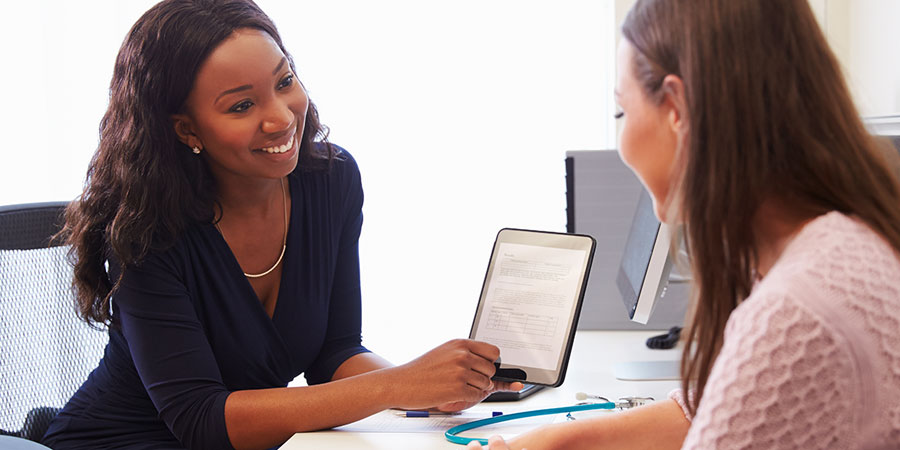 As with any business, you will need to give detailed consideration to your practice management systems and IT needs. The difference for a private medical practice is the kind of data you will be storing.
You don't just need to think about the number of PCs you might need as well as printers and other peripherals. Medical records, patient notes, scans, bank details and even recorded phone calls are all considered personal data under the General Data Protection Regulation (GDPR).
Even before GDPR was introduced, there were specific requirements for data storage in healthcare. There have previously been some worrying data breaches by companies who stored patient data unencrypted, and GDPR has added punitive fines to ensure that all companies take the issue seriously.
You might be wondering if it would be easier to outsource data storage, and this is certainly an option. There are many companies offering practice management systems that can assist with this as well as with financial management, appointment scheduling and more.
These practice management systems can also provide remote access to practise information and may integrate with your other software. Healthcare is big business and there are dozens of companies offering solutions.
One main difference between off-the-shelf solutions and bespoke practice management systems will obviously be price. But you must be careful to look beyond the price tag to the implications for your practice long-term.
Many consultants start out thinking they can manage everything themselves with the help of their medical secretary. Some will achieve this, but you need to consider what happens when your practice grows.
The amount of data will grow too, but you might find that your set-up does not scale without significant time and investment.
Process mapping
Without making this article seem like Business 101, have you thought through all of the processes that will enable your practice to run optimally?
I'm a big fan of simple solutions, where possible, and an even bigger fan of a paperless office. But these both rely on well thought-out solutions to everyday challenges.
Process mapping means defining your business activities, partly to understand who takes ownership at each stage. This means that you won't miss important details that could impact on patient satisfaction or business efficiency.
Process maps are visual, as you might expect, and there are plenty of specialist software packages you could use, some of them free. But if you're looking at processes within a team, starting with A3 sheets of paper is a great way to capture information.
As an example, let's look at the journey for your patients. Do they come to you via referral by other consultants or directly from your website? How are follow-up appointments confirmed? Who is responsible for communicating test results and within what timescales? Try to map every part of their journey from the first contact they have with the clinic to a successful outcome – whatever this might mean for your specialty. You may find the NHS process mapping model helpful for this.
The patient journey is the most important process for your practice, but it's by no means the only one. What are your processes for finding a new supplier, recruiting a member of staff or carrying out appraisals?
You must ensure the processes you've identified and mapped pinpoint who is responsible for each activity and which practice management systems are involved. There must be no confusion over who arranges for feedback forms to be sent out or when patients are advised of the cost of a consultation.
My motto is 'mind the gaps', because I believe that taking care of the details is what ensures a well-run practice. But to take care of the details, you must be very clear on what they are.
Top Tips
Systems update
Just because you've had the same system since you started doesn't mean it's the best one for you now. Be open to demos from alternative suppliers and keep abreast of new developments.
Why paperless works
As well as being environmentally friendly, more secure and cost-effective, it will mean that your important documents will always be to hand. And longer term, you will not have the costly problem of storing copious amounts of paper securely .
Spend to save
There are companies who can advise you on choosing practice management systems or the pros and cons of outsourcing. It's worth considering what they can do for you.
Use the right tool
Specialist software mapping tools such as Microsoft Visio or Lucid chart could work well for you once you've captured all the relevant data
Review regularly
If you've been in private practice for some time, chances are that processes can become bloated as tasks and documents are added. Take time to review and see how you can streamline
Ergonomics matter
Processes aren't always digital. Is it as simple as re-organising the office layout or how forms are stored?
Get value for money
Many businesses only use a fraction of software features – could a little extra training mean you get full use out of the systems you shell out for?
Resident expert
Is there someone on your team with secret streamlining skills or a hitherto hidden passion for processes and IT? Take advantage of their enthusiasm
Need help choosing the right Practice Management Systems for your private medical practice…
Get in touch and start your conversation today
Back to top