How to grow my practice?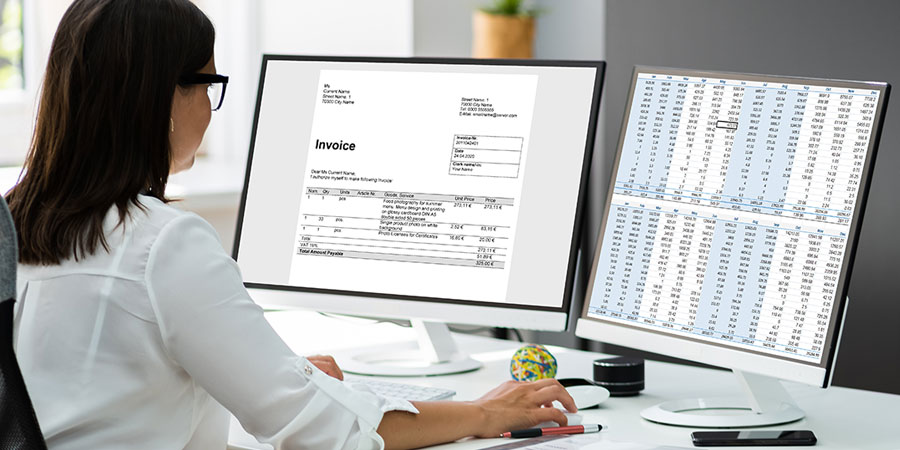 We often see or hear the term 'business development', but it is little understood and often it is confused with sales.
Well, I see business development as all the activities that lead to developing your practice or clinic in terms of growth and expansion. Anyone who has their own private practice or medical company will understand that the healthcare landscape changes all the time.
To "grow my practice" and develop, we need to change with it. One of the key reasons for business decline is a failure to spot change and exploit the new opportunities that change offers.
Business development is broadly considering what we need to do to ensure we have insight into upcoming markets, services and/or technology that could make an impact on our current businesses. To develope or "grow my practice" or clinic further might mean offering additional services to your existing patients or looking at new channels to appeal to a new set of patients for your existing services. It might be a mixture of both. In either case, there are numerous options.
Expensive overhead
Perhaps there is a complementary aspect of healthcare that your existing patients would appreciate. You could enable this by inviting another practitioner to make use of your facilities. Physical consulting space is an expensive overhead, and it is always wise to consider how you can make better use of the space you have in a way that might complement your practice. Do some market research or competitor research to find out what your options might be.
Read our article on How to choose your Clinic Location
You may feel there is an opportunity to grow by servicing a wider geography. Could you add another clinic at a hospital in a different location, if your schedule allows? It might also be worthwhile considering different age groups and identifying the differing needs of each group. Consider the age range of your current population.
If the patients at your clinic tend to be 40-plus, do you need to review your marketing activities to attract potential patients below the age of 40? A good understanding of the different requirements of differing age groups will assist you when it comes to marketing your services at a broader age group. Perhaps the message to younger patients is about preventive healthcare rather than specific treatment plans.
Networking wins
One of the main ways to identify and research new opportunities for business development, and to progress them, is to invest time in networking. It's a core part of business development, as leveraging relationships is critical to success. How do you maintain relationships with patients, staff, suppliers, organisations, the local community, hospitals and other doctors?
Traditional networking is about communicating in person with patients, colleagues, suppliers and peers. There are numerous events that provide such opportunities and often provide valuable opportunities for education and reflection.
Do you arrange regular events at your practice and invite your own contacts to attend? This requires a real investment in time and effort, but can provide valuable opportunities for referrers, patients and prospective patients to get to know you.
You will also get some valuable feedback this way – people are far more forthcoming in person than on a feedback form. Networking these days also includes your online network. Your practice may have several different social media channels that allow you to communicate with a wider audience. The most personal networking tool is probably LinkedIn.
It's a valuable tool, especially for keeping in contact with your peer group. Most people check LinkedIn at least once each week to accept connection requests and check on messages, but you could maximise its power by contributing to conversations daily so that your name comes to mind at the right time.
Presenting at conferences and events only suits certain individuals, but if this type of activity appeals to you, it is a powerful way to reach a far wider group of people. If presenting is not especially attractive to you, then perhaps publishing articles is more realistic and enjoyable.
Powerful communication
Video is a very powerful way of communicating with your audience. Like presenting, you will either love it or hate it, but it is a very wise investment. Ideally, you would create regular videos, upload them on YouTube and link to your website.
Healthcare marketing is focused on digital, but still relies significantly on print advertising. Whether you're handling your own marketing or outsourcing it, you must be clear on what your audience and goals are before starting.
Without an awareness of whom you want to reach and what you want to achieve, any money spent is wasted.
You also need to bear in mind the guidelines issued by the GMC and the BMA around ethics and confidentiality when it comes to marketing your services.
Below, I have highlighted some important marketing areas to keep in mind, but it's important to get a full assessment of your marketing needs, as every business is different.
Business website
I suspect that anyone reading this has a website of some description, but is it doing a good job for you? Is your website helping you to reach your desired audience? Once potential patients visit your website, do they follow through to book an appointment?
A website should not be a static tool but should evolve and change over time to better suit your purpose. for a start, any website which isn't enhanced for mobiles is not going to appeal to users – you may lose them before they have got past the homepage.
Does your website allow users to book an appointment online? If competitors have this option, so should you.
What capability do you have to record testimonials from your site or include reviews from other sites such as Trustpilot, Facebook or Doctify?
Patient reviews are key to build your reputation, and therefore your business.
Finally, a key way for new patients to find your website is a Google search, but this relies on your site being optimised for search engines (SEO).
Many people think that SEO is a one-off activity, but it's best to review every six months to make sure that your brand is still appearing near the top. this is where it does pay to hire an SEO expert, as it's a science which relies on many factors and changes often
Business blogs
One of the main factors which affects SEO is 'freshness' of content – a website which never changes will not score highly and won't appear on the first page of results. this is one of the reasons why so many businesses embrace regular blogs.
Blogs, if marketed properly and consistently, can attract new patients. But this is if they're written to add value for the reader, rather than simply advertise the business.
One of the most successful blogs written for my business, Designated Medical, was about the EU's General Data Protection Regulation. It contained helpful information for our audience and brought new visitors to our website. It wasn't about the services we offer or salesy in any way. Writing content which is valuable for your audience is key for blogs.
Social media
Social media marketing is a very cost-effective marketing method, and for most private doctors it can be a very successful way to grow networks and attract patients.
As before, knowing your audience and goals is essential to make social media work for you. If you're looking to establish more business connections or thinking of branching out to other markets, LinkedIn will be a key platform for you. Twitter also works very well in terms of business relationships, as it's more conversational and ties in well with events. Facebook is ubiquitous for businesses but using its low-cost, super-targeted advertising is the key to success.
You can also get impressive reach via free Facebook events listings. Finally, Instagram can work very well for beauty and aesthetics clinics, with image-driven high engagement.
Top Tips
Look at ways to develop the range of services you offer your current patients, perhaps by collaborating with other practitioners
Broaden the range of patients you see by marketing to different age groups or serving different locations
Consider offering patients different ways of communicating with you. Your existing patients may like to review their progress by phone/Skype and new patients may like to have an introductory Skype consultation prior to booking a face-to-face consultation
Traditional networking offers valuable opportunities to connect with your patients and your peer group. it requires an investment of your time, but when viewed as a valuable way in which to develop your practice, it's easier to justify
Online networking, using Linkedin and so on can make a significant difference and is often easier to reach a wider community than face-to-face networking
Look at opportunities to present at conferences and events. Ensure these are featured on your website, along with photos and video
Create a series of videos and start a YouTube channel. These can be marketed via social media and will bring a much wider audience to your website
Publish articles on your website as part of your blog. This will benefit your website to score high on online searches as well as provide patients with useful information
Social media can be used to network, communicate and drive more people to visit your website
Review your website to improve its performance over time. Your website should not be static, it should evolve over time
Create a blog and write a monthly article. This will attract lots of visitors to your website and improve your search engine optimisation (SEO)
Ensue you have a Google My Business page and update it from time to time. Keep on top of patient reviews, thanking each contributor and following through on any feedback if appropriate
SEO is important and needs to be reviewed every six months
Do you keep asking yourself; "How to grow my practice?"…
Then get in touch and let Designated Medical help you today!
Back to top