Chapter Four – How to choose your Clinic Location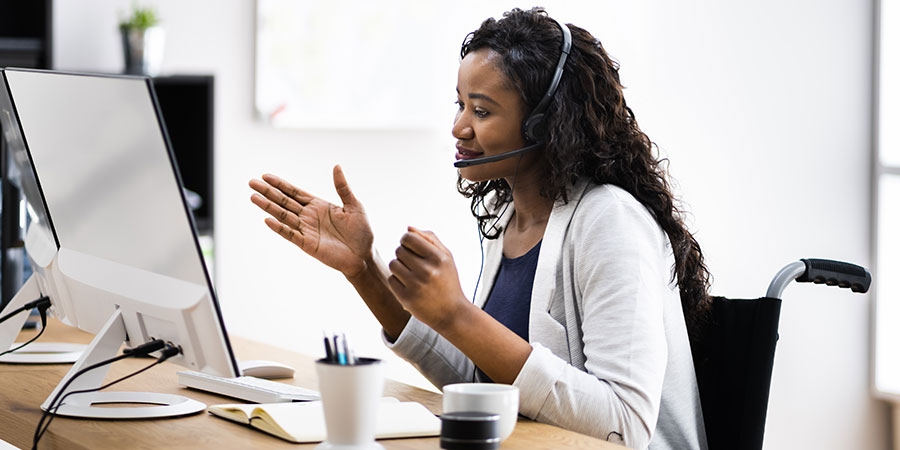 Your greatest concern when choosing a clinic location will be to ensure that it delivers a five-star experience for your patients. Patients will need to feel that your clinic location is safe and clean and that the supporting services are of the highest quality. The location should be easily accessible by car or public transport and parking should be readily available.
From a practical perspective, a good clinic location should also be convenient for you, ideally easy to reach from your home and your NHS practice so that you can avoid spending too greater a proportion of your valuable time travelling.
Most consultants are clear about where they want to treat their private patients from the outset. This might be a private unit at their NHS hospital or a private hospital that they know well. The model of working that is most commonly used nowadays is to gain practising privileges at the chosen facility and to use consulting rooms on a sessional basis. This is cost-effective, and more clinic sessions can be included as patient demand increases.
If your objective is to create your own facility, then location will be a more complex decision. You will need to allow plenty of time for assessing the ideal location and then considering specific buildings in the proximity of the chosen location, ensuring they have the necessary consent for medical use.
For more guidance on obtaining practising privileges at your chosen location
How to gain practising privileges for your private medical practice
How to gain Insurance Company Recognition for your private practice
In private practice, you are likely to treat patients who are self-pay, insured and those sponsored by an embassy or another similar organisation. You can choose to treat only self-pay if that is your preference and in doing so you have more flexibility with your fee schedule as you can set your fees at a level you are comfortable with, of course ensuring that the fees are acceptable to your patients.
If you plan to treat insured patients, you will need to register with the insurance companies and follow the fee schedule you agree with them. Fortunately, a system for doing this centrally saves you from dealing with each insurance company separately. Healthcode provides a service called The Private Practice Register (PPR) which enables you to upload your documentation and apply for registration with most of the major insurance companies. Once your registration is approved you can also benefit from electronic billing via the Healthcode service.
Many doctors are concerned about working with embassies and it is fair to say that receiving payment promptly can be challenging with some embassies but not all. Generally speaking, it is possible to work well with embassies if you keep very tight control over approvals and payments. Before seeing a patient, you must get a Letter of Guarantee (LOG) in which the embassy gives you a guarantee that they will make payment for the services you provide. Once you submit your invoice to the embassy you may need to chase regularly to ensure payment is made. In our experience embassies will generally take longer to settle invoices than insurance companies so you need to be prepared for a delay.
How to invoice patients for your private practice
How to manage the administration of your private medical practice
Business operations is a term used to describe all the activities an organisation does each day, to keep running successfully. In healthcare, we tend to refer to operations as administration which possibly understates the importance and value of the activities involved. In your private practice, your operations will largely be centred around caring for your patients and delivering a high-quality patient experience. To achieve this you will need systems, processes, and a strong team.
Creating a solid plan for the administration of your practice from day one will ensure that you create strong foundations for the future as your practice grows. There are some key activities to consider: –
Telephones and call answering – Your patients need to be able to reach your practice. One of the biggest frustrations for patients is not being able to get through to speak to someone on the phone. You will need someone to reliably answer your calls for you and this is typically done by your Medical PA, whom you may wish to employ, or you may choose to use a Medical PA service. An important piece of advice is to ensure that you have a telephone number that belongs to you. Technically it should be possible to "port" your number to be answered wherever you choose but you must make sure that the number is registered to you from day one. Changing your telephone number part-way through your private practice career is painful and costly.
How to employ a Medical PA for your private practice
Practice Management System (PMS) – Many consultants start their practice without a PMS, usually to reduce costs, but if you are serious about your private practice then this is an investment that you should make. A good PMS will pay dividends in the efficiencies it brings to your practice and will help to ensure your patient records remain secure and that you are GDPR compliant. There are several PMS systems available and each one has pros and cons. For a deeper look at how to choose a PMS system please read the following article.
How to choose a Practice Management System for your private practice
How to work with a Medical PA in your private practice
In most private practices, a Medical PA is responsible for the day-to-day operations/ administration of the practice, and we would strongly argue that your Medical PA will have an enormous impact on the success of your practice. Your Medical PA will be the first point of contact for your new patients and will talk to your patients more often than you do. The relationship that a good Medical PA develops with your patients will make a big impact on your patient's views of how good your practice is and will affect your reputation.
The role of your Medical PA is to manage the administration of your practice, including answering patients' telephone calls and emails, and booking appointments and surgeries if relevant. Doing this well require great attention to detail and good communication skills with patients, hospitals, and other colleagues with whom you work.
For more detail on the role of the Medical PA read here
The role of a Medical PA in your private practice
At launch, the prospect of employing a Medical PA to support you may seem too costly. You may prefer to consider a Medical PA service where a company such as Designated Medical, provides you with an experienced Medical PA to support you and your patients. Our service provides you with a specific PA to work with you on an ongoing basis and is based on a virtual model of working. You choose a "package" of hours that meets your needs on day one with the ability to increase over time as your practice gets busier. For more details on our Medical PA service ….
A guide to the Medical PA service from Designated Medical
If you do decide to employ a Medical PA directly, and the cost is justified, then you will need to start your recruitment drive. Allow plenty of time, as it can take time to find the right person, and any applicants who are currently employed will typically need to give their current employer at least one month's notice.
How to recruit a Medical PA for your private practice
When recruiting your Medical PA, a major consideration will be offering a salary that attracts a good calibre of candidates. For guidance on salaries for Medical PAs
Salary guide for Medical PAs in private practice
Need help setting up your private medical practice…
Get in touch and start your conversation today
info@designatedmedical.com 020 7952 1008
Chapter Five – How to invoice your patients in your private practice
Back to top