Putting patients first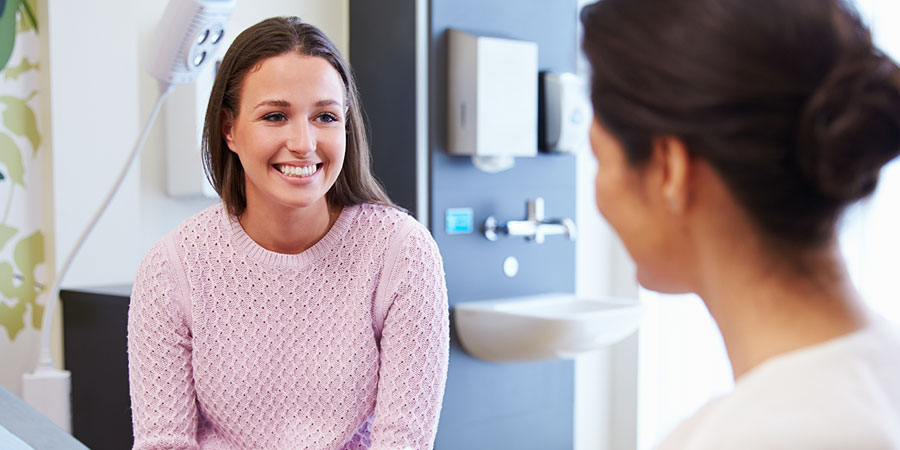 How your patients feel about the care you provide is arguably the most important measure of your success in private practice. It is essential that patients receive good treatment that improves their health, and this is a fundamental and measurable element of your care. But there are many other factors that influence how a patient feels about your care and it is all these elements that form the Patient experience. You want your patients experience to be as good as possible.
Delivering a good patient experience requires consistency and discipline. In this article we are going to build on the concept that Patient Experience is about putting your patients first. Your patient should be at the centre of your patient experience strategy and every interaction your patient has with your practice is important.
Who are your patients?
The best way to ensure that you are putting your patients first is to think about the patient's journey, considering the three stages of before, during and after care. Before we do that though, we should start by discussing who your patients are, so you have a clear view of what is important to your typical patient.
A useful way to make it easier to understand your patients is to create personas. I would recommend creating three different personas and giving each persona a name so you can relate to them easily and use their names when refining your strategy.
Let us take a gynaecologist, which is the speciality that I am most familiar with and consider one example persona.
Michelle is 36 years old and works for a well-known finance company in the city. Her career is important to her, and she has been incredibly successful, in part due to working long hours, travelling frequently and often working evenings and weekends to keep up with such a demanding workload. Two years ago, Michelle married her partner after a short engagement having met on a business trip. They are both very keen to start a family and thought it would happen naturally but after two years they are becoming anxious and are ready to seek help.
This persona of our typical patient Michelle is something we will refer to regularly as we plan our patient experience. As mentioned earlier I would suggest that you create three personas to represent different patient groups within your practice and consider each one in turn.
Another important factor is to consider your patients support group. When considering fertility both partners are involved, and our patient experience needs to reflect that and ensure that both parties are looked after well throughout their journey. So, in Michelle's case the experience of her partner will also be important. In other specialities we may need to consider others too, for example, when treating a patient who is a child, we need to consider the persona of the parent/ carer or guardian. This may also be true in the case of a patient who is critically ill and relying on their next of kin to make decisions regarding their care.
The patients journey
Having created your personas, you are ready to embark on the patient journey.
To ensure you put the patient at the centre of your strategy, I suggest you approach the patient experience through the eyes of your patient and follow their journey. You can break the patient journey down into three stages, before, during and after treatment.
Your vision and objectives need to be the forefront of your mind in your next steps. You need to ensure that every interaction a patient has with you is in line with that vision.
To help bring this to life, let us take The London Clinic as an example who have stated the following as their vision: –
The London Clinic
Our Vision – To be the most trusted hospital.
Our vision provides the essential foundation for our future.
In all our relationships, trust is the one thing that will give others the confidence that we can achieve something exceptional.
These statements give everyone at The London Clinic absolute clarity and clear direction, defining what is important, and their vision can be used by them to "test" all their decisions regarding processes and policies by asking questions like these below.
How does this build trust?
How does this build confidence?
How does this demonstrate that we can achieve something exceptional?
It is important that you apply this same approach applying your own vision to your patient journey.
Before treatment
At some point an individual becomes a potential patient for you. This is likely to occur when an individual starts to experience symptoms and begins to explore what these symptoms are caused by and how to treat them. This is the start of the patient journey and the start of your patient's experience.
These days a patient will probably start to research their symptoms online and may also book an appointment to see their GP, either via the NHS or privately. So, in terms of your patient experience, it is important to ensure you have considered both potential routes to your practice.
The first scenario of a patient researching their symptoms online is a dangerous situation as we all know. A slight rash can rapidly escalate into a fear of a critical illness when a patient encounters a bad website! But increasingly there is a wealth of more useful information available online and your challenge is to ensure that your content is easily found by your potential patients searching for their symptoms and is written in such a way that your patient can relate to it and finds it valuable. For many doctors, the objective is to be seen online as a "thought leader" in their speciality and this is achieved by sharing accurate, valid, and useful information in a professional manner.
Use your personas to think about your patients' needs before treatment. Thinking about our patient Michelle as described in our earlier persona. We know our patient Michelle is intelligent, driven and used to being in control of her own life. We also know that she works long hours and is likely to do her research out of hours, in the evening at weekends or perhaps whilst travelling.
So, Michelle may be searching online from her laptop but is quite likely to use her mobile and you need to ensure your information presents well in either format. Typically, 50% of website visitors are from mobile devices and many websites are still not optimised for mobile so this need fixing quickly.
Michelle will want to find expert opinion and will be drawn by factual content that informs her of the options available to her. She will want to research the subject broadly so that she develops the knowledge to take control of her situation. Once she achieves this, she will be ready to commit to meeting her chosen expert.
There are numerous methods available for doctors to provide information to potential patients. Having a good website is key, with content that is updated and written with your patient personas in mind. You will need to invest in search engine optimisation to ensure your website is listed well by Google in the search results. The content on your website could include an article on Frequently asked questions, a description of the typical patient journey, case studies and testimonials. You need to consider what your patients want to know. What do your patients typically ask during their first consultation?
You could include an option on your website for patients to sign up to receive your regular updates, in the form of a newsletter and this is a good way to start a longer-term relationship with your patient.
As well as written content for your patients, you can also create videos which are hugely popular and reassuring for patients. A patient gets a real feel for who you are when watching your video, which is very reassuring and will ensure your patient is less anxious about their first consultation. In terms of the patient experience, this is a huge positive.
Your relationships with potential referrers including GPs and other consultants are incredibly important and there are numerous ways you can nurture these including providing leaflets and other collateral that will be of value to your referrers, and a different set of leaflets to hand out to potential patients. You could have a section on your website purely for GPs and other consultants to refer to, organise webinars and live events, Covid permitting. You could also consider a monthly or quarterly newsletter for your network of referrers which would be different from your patient newsletter. Other potential sources of referrals could be insurance companies and embassies and if this is relevant to your practice, it is important to consider these relationships too.
During treatment
Once your patient has decided to book with you, they will have their first human interaction with your practice, and they will most likely email or call your practice to make their initial enquiry. Many doctors are now offering patients the opportunity to book online and for patients like Michelle, this would be incredibly positive. As we know, Michelle is most likely to be researching online out of normal office hours and so the ability to book her first appointment too is very appealing.
It is at this point of the first interaction that your Medical PA will start to build their relationship with your patient, and this is incredibly important. For every interaction you have with a patient, either during a consultation or planned surgery, your medical secretary may have more than 6 interactions by phone and by email.
It is imperative that your Medical PA is fully engaged in your vision, understands your objectives and manages your patients in a way that supports your vision. Our next article will focus on engaging your team in your patient experience strategy and will explore this in detail.
During treatment, the need for information remains a top priority for your patient. Discussions during your consultation may easily be forgotten by an anxious patient, so a follow up email or letter with a summary of what you discussed will be beneficial. Again, you might consider sending articles describing the typical patient journey and frequently asked questions to ensure your patient feels fully informed and in control of their treatment.
Over recent months the use of video conferencing has grown exponentially, and whilst face to face consultations will always be preferential you may decide to include video as part of your patient care. For example, a new patient who is travelling a long distance to meet you may be reassured by an initial video consultation that is both convenient for them, and provides a great opportunity for you to ensure your patient feels comfortable with you and commits to a face to face consultation. It may also be possible to "meet" patients more quickly by video than in a face to face scenario and therefore deliver a greater patient experience especially for patients who need urgent reassurance.
When your patient does come to see you face to face, the physical environment in which you meet will also impact the patient experience. To enhance this, it is important that your PA reconfirms the appointment the day before and ensures the patient has accurate details regarding your location and how to reach it and other considerations such as parking. On arrival at your clinic or hospital your patient will be greeted by your receptionist and this first impression is important. We all know how it feels to arrive at a reception desk to find the receptionist busy on the phone! Ideally your patient will be warmly greeted by a receptionist who is expecting them and welcomes them warmly. Most patients will be feeling anxious on their first visit and being treated well on arrival will help to alleviate that anxiety.
The consultation itself is of the utmost importance and as a doctor you know exactly how to manage that aspect, so I am not going to dwell on this. You are far more qualified than me! At the end of your consultation your patient will ideally be feeling that they were listened to and you, as their expert and doctor, have both understood their concerns and agreed a treatment plan that they understand and feel comfortable with.
Whatever the treatment plan involves, each step of the process needs to be designed to ensure that the patient feels in control, has the information they need and feels looked after., Communication is absolutely key and I believe that in most cases over communicating is better than under communicating. Again, your Medical PA will play a key role in this.
Many other members of your team will also be included in your patients care and they need to understand exactly how you want your patients to feel and the patient experience you want to deliver.
After treatment
In most cases, patients will attend a follow up appointment with you which is normally face to face. At this point the patient may be discharged from your care or there may be a longer-term plan, for example an annual check up. In either case I would encourage you to view each patient as a long-term patient. In the future they may need further treatment, or they may have friends and family who have a need for your services. For these reasons I would encourage you to consider your patient experience to be long term and to look for opportunities for continued care. A regular newsletter will keep your patients informed on the services you provide and potentially new treatments that are available. You might also include articles regarding preventative health. In your patients mind you are already a trusted expert and so your continued communication is likely to be welcomed.
In summary
To summarise my tips regarding putting your patients first, I will finish by highlighting the following key points: –
Put your patients first and at the centre of your strategy
Consider every interact your patients have with your practice
Apply your vision and goals to drive your decision making
Be clear on who your patients are
Create personas and give each one a name
Consider each aspect of your patient journey
Communication is key
Establish a long-term relationship
Back to top