How to set up a private medical practice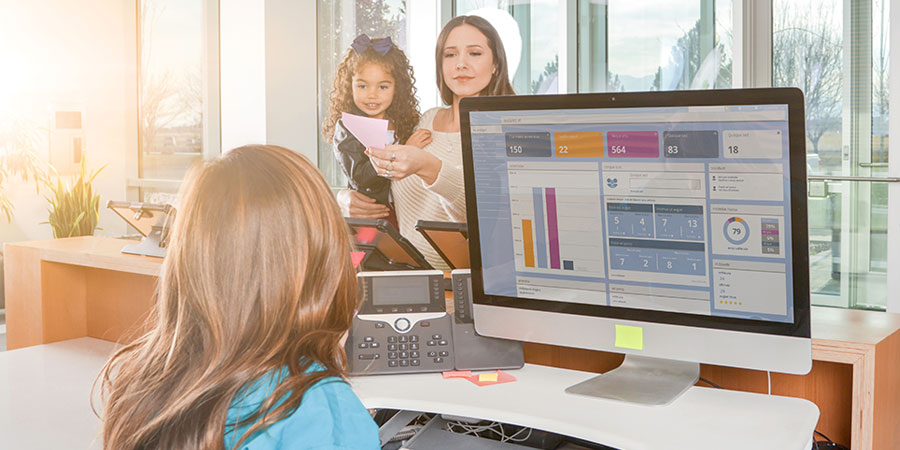 Setting up a private medical practice should be an uplifting experience, but the reality can often feel somewhat overwhelming.
The most important advice we can offer you is to embrace the concept that starting a new private practice is launching a new business. This will require you to involve yourself in all business aspects, including finance, marketing, and operations. Most doctors are new to these aspects of business management, having received little guidance at medical school and limited practical experience. Still, it is possible to gain the knowledge needed with an investment of time and seeking the right expertise from advisors with a proven track record in private practice management.
Our structured process will guide you through the steps to establishing a new private practice.
1. Business Strategy
2. Company formation
3. Marketing
4. Choose your clinic location
5. Financial Operations
6. Medico-legal considerations, including CQC
7. Review and develop
1. Business Strategy
Developing your Business Strategy for your new private practice
Writing down your business strategy helps to formalise your thoughts into a structured approach, setting out your goals and objectives with a realistic timeline for launch and beyond. Producing a clear business plan at the outset pays dividends at every step as it clarifies what needs to be achieved. It builds the foundation of your practice.
What should be included: –
Clarify your objectives
State your vision and mission
Describe your patient offering – your niche
Articulate your target audience, including patients and referrers
Financial modelling to set effective pricing
Financial plan for first three years
Once your business strategy is complete you can create your short-term detailed action plans, including timescales: –
Short-term plan – three months
Medium-term plan – one year
2. Company formation
Before setting up your new private practice, you must decide on your company's legal structure. Will you operate as a sole trader, a partnership, or a limited company?
It would be wise to make this decision with the support of an accountant who specialises in the private healthcare sector and healthcare accounting. Specialist medical accountants can advise on the most tax-efficient solution for you. For a limited company, you will need to register with Companies House.
You should also research the best business bank account to suit your business and open an account. Keeping your business transactions separate from your personal transactions from day one is wise.
3. Marketing
Your marketing strategy sets out how the outside world will see you and how you will communicate your message effectively. Most importantly, it articulates how you will achieve your business objectives.
Your medical marketing strategy ensures you understand who your patients and referrers are and that you create messaging that they will relate to.
You need to investigate their behaviours and scope how to communicate with them to raise awareness of your new practice. Healthcare Marketing expertise is essential to deliver an effective strategy and to avoid costly mistakes.
Some particular areas to focus on are: –
Branding – Creating a professional, recognisable and memorable brand is imperative and this can be developed with the support of a specialist in healthcare branding.
Patient journey – A full understanding of your patient journey is vital to developing your marketing plan, especially your website. Will your patients book online? Will they also pay online for appointments? Your patient journey will map out every interaction your patient has with your practice and will identify any gaps in your processes.
Website – Your website is your opportunity to share your new practice's capabilities and attract patients. Your chosen healthcare branding will ensure your website looks professional and conveys the right impression to your prospective patients and referrers. You should aim to include testimonials, images, and videos to maximise the potential of your website.
Digital marketing for healthcare – Use social media to attract potential patients to visit your website. It takes time to build up an organic following and you may invest in paid advertising, especially during the early months, as you build your reputation. You can also employ Search Engine Optimisation (SEO) to ensure your website is easily found by patients.
4. Choose your clinic location
Choosing a clinic location that provides a five-star patient experience is very important or alternatively, you can look to obtain practising privileges at a chosen facility which can be more cost-effective.
There are also other practical considerations such as how far is it from your home so you don't spend long periods of time commuting , access to public transport and parking, access to other medical facilities e.g. diagnosis, testing etc.
5. Operations
Delivering the highest level of patient experience must be at the heart of your practice. The first person your patient will likely interact with is your Medical PA, so choosing an experienced medical secretary dedicated to delivering excellent patient care is essential.
You can choose from engaging a remote medical secretary via a medical support service or employing a private medical secretary directly. Ideally, you need to find a company that specialises in private practice management and has a strong track record in delivering healthcare business solutions.
You will also need a team to manage the financial aspects of your new practice.
The invoicing for your patients will need to be accurate and invoices must be raised in a timely manner. You must focus intensely on credit control to ensure payments are received promptly and avoid aged debt. Several companies offer medical billing services and patient billing services, and you might choose to outsource your invoicing to one of these medical billing specialists.
A medical bookkeeper will save you money in the longer term by ensuring all expenditure is recorded for tax purposes. Engaging a virtual bookkeeper using a cloud-based system such as Xero is cost-effective.
Your accountant should play a key role at year-end and throughout the year, keeping you abreast of the financial performance of your new practice with a close eye on cash flow, especially in the early months.
6. Medico-legal considerations including CQC
For good reason there are several responsibilities from a medico-legal perspective when starting a new private practice.
For consultants setting up their clinic within a CQC-approved facility, such as those operated by Nuffield Health, Spire Healthcare, HCA Healthcare, etc., there will be no need for CQC registration. But for clinicians setting up a new clinic or service outside these facilities, CQC registration is a legal requirement.
There are CQC consultants who help with the registration process, and you would be well advised to seek expert guidance to ensure a successful registration in a timely manner. The process will take at least three months from the date of application, and it takes most clinicians several weeks to complete the application paperwork, so build this into your project plan.
Other responsibilities include data protection, medical indemnity and business insurance, registration with PHIN and medical insurance company recognition.
7. Review and develop
Once your new practice is up and running, you will have increased pressure on your time, but you must make time to review and evaluate how your practice is performing. A monthly check-in and a deeper quarterly review are advisable. You can assess financial performance and the effectiveness of your marketing strategy. You will learn what works well and can adapt your plans to build on this.
Here at Designated Medical, we aim to help doctors succeed in private practice, and we are committed to sharing our expertise and experience with the broader medical community. In this article, we have shared the experience we have gained setting up private practices over the last twenty years, and we hope you find it helpful. Please get in touch with us if we can provide you with any additional support.
For further information, please refer to the more detailed chapters in our guide to Setting up a private practice.
In these chapters we will cover:
Back to top